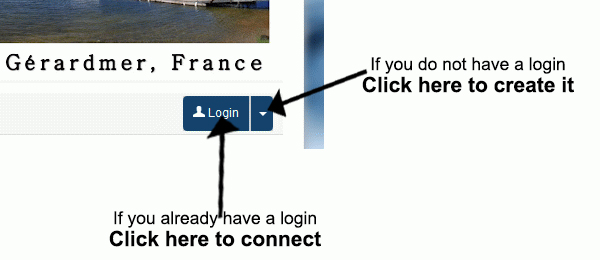 You should follow the procedure described below only if you do not possess yet a SciencesConf account for the PR'19 conference. Otherwise please go directly to the Online Registration sub-page after login into the PR'19 site.

___________________________________

When you click on the arrow, choose the "Create account" option.
Once your account is created, you will receive an e-mail from SciencesConf asking you to validate your account. Please click on the link provided in this e-mail.

Once your account creation has been validated, return to the PR'19 site and login with your new account.
You will then be able to register on the online registration page and pay the registration fee.